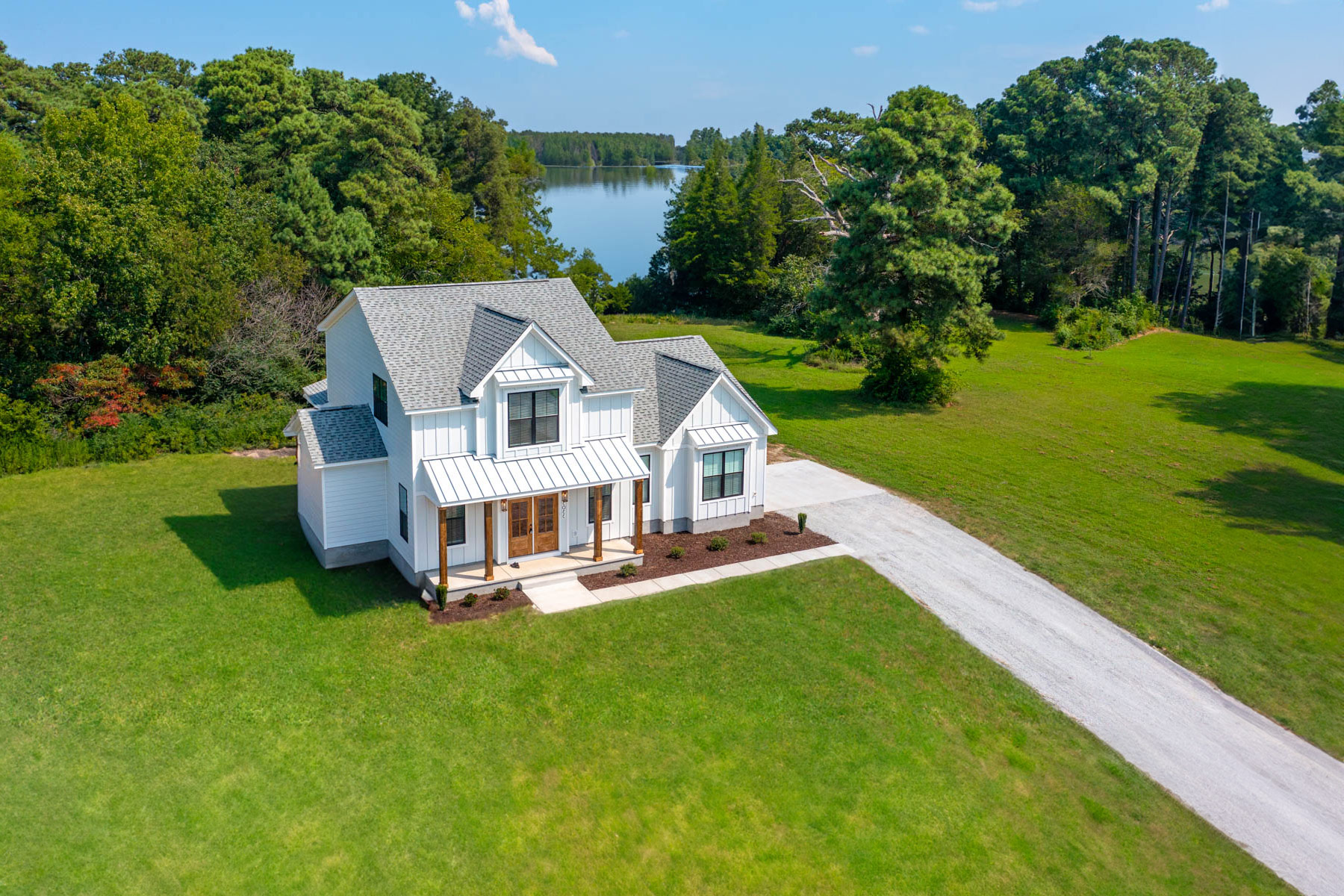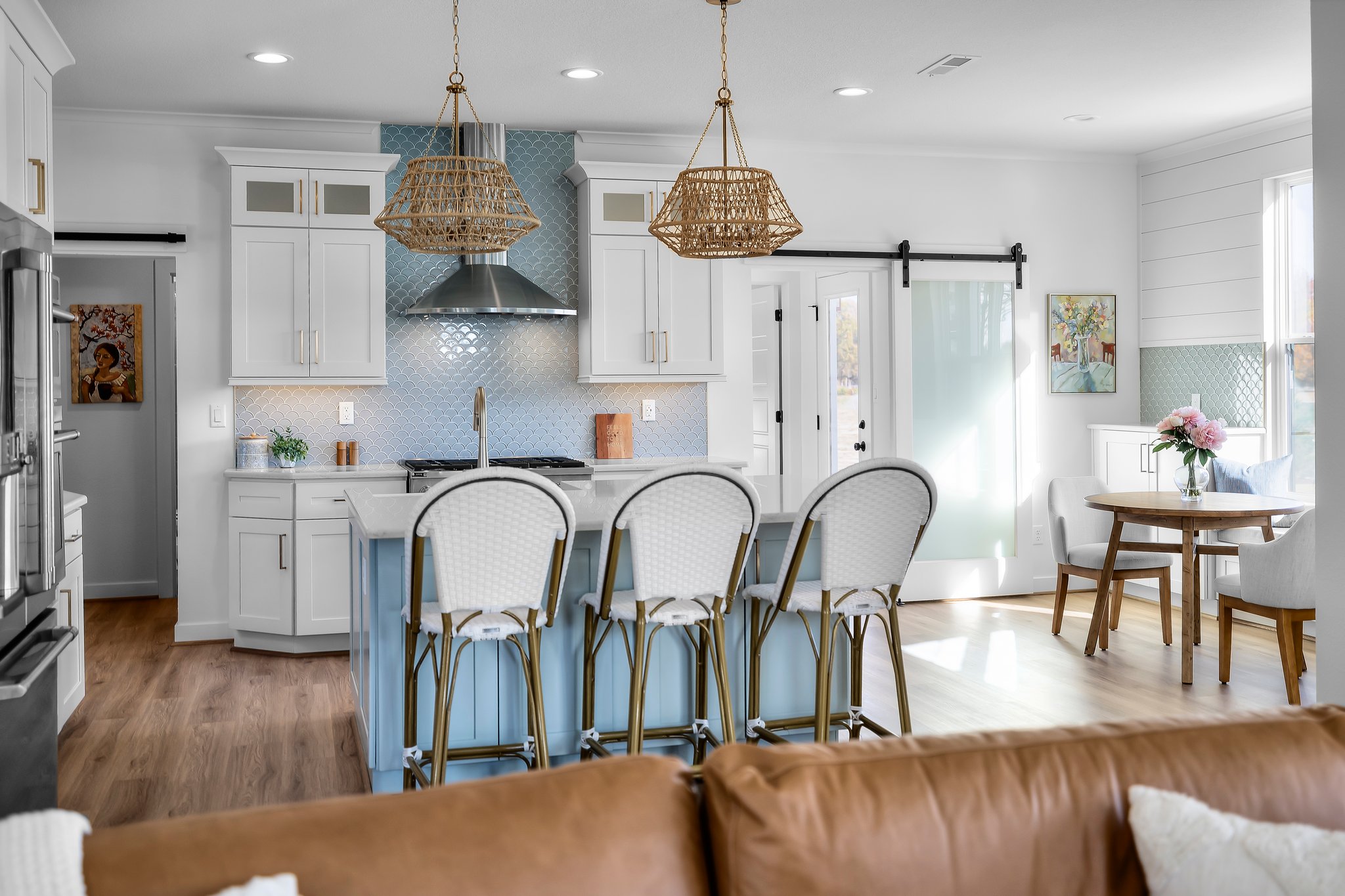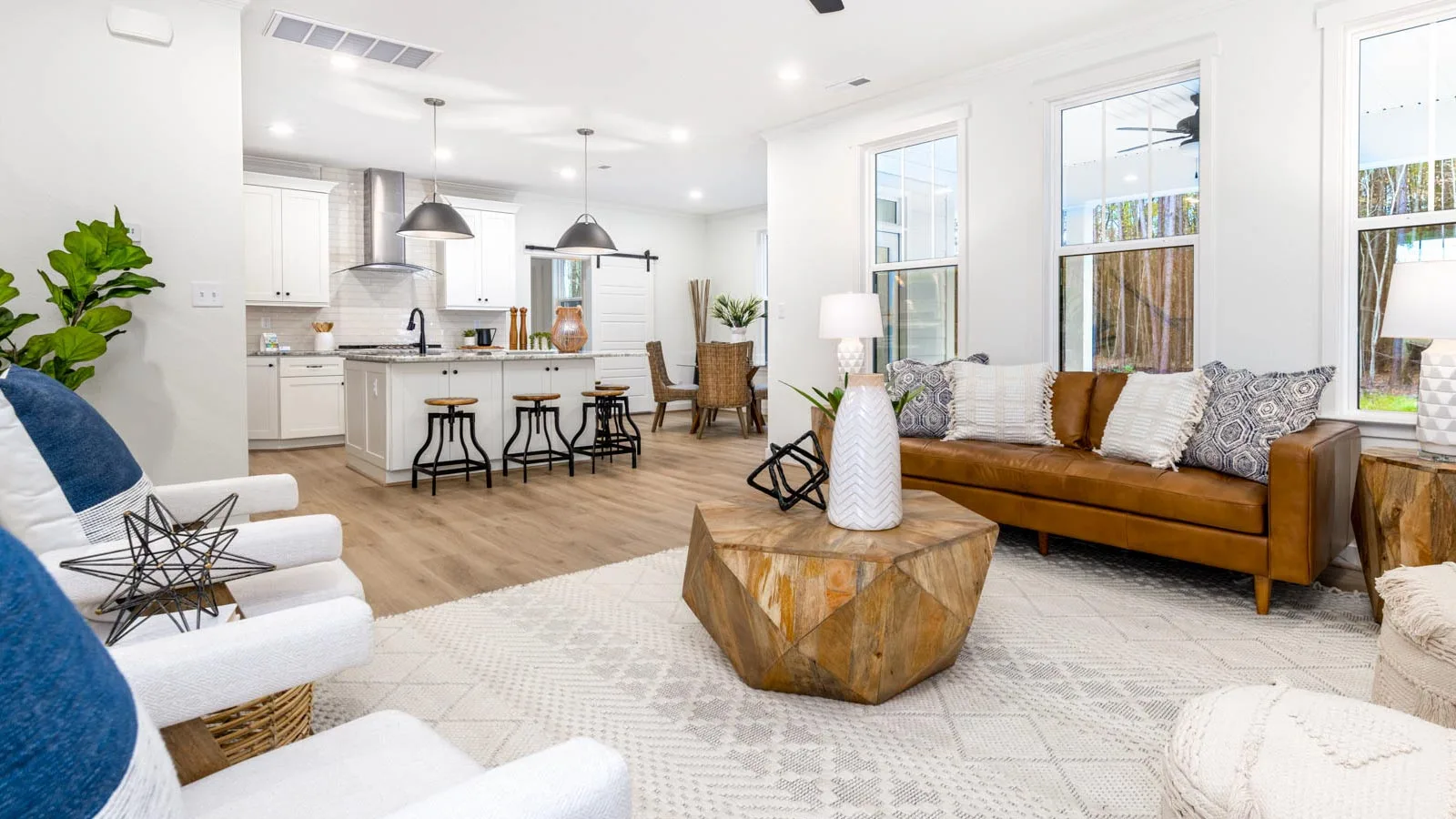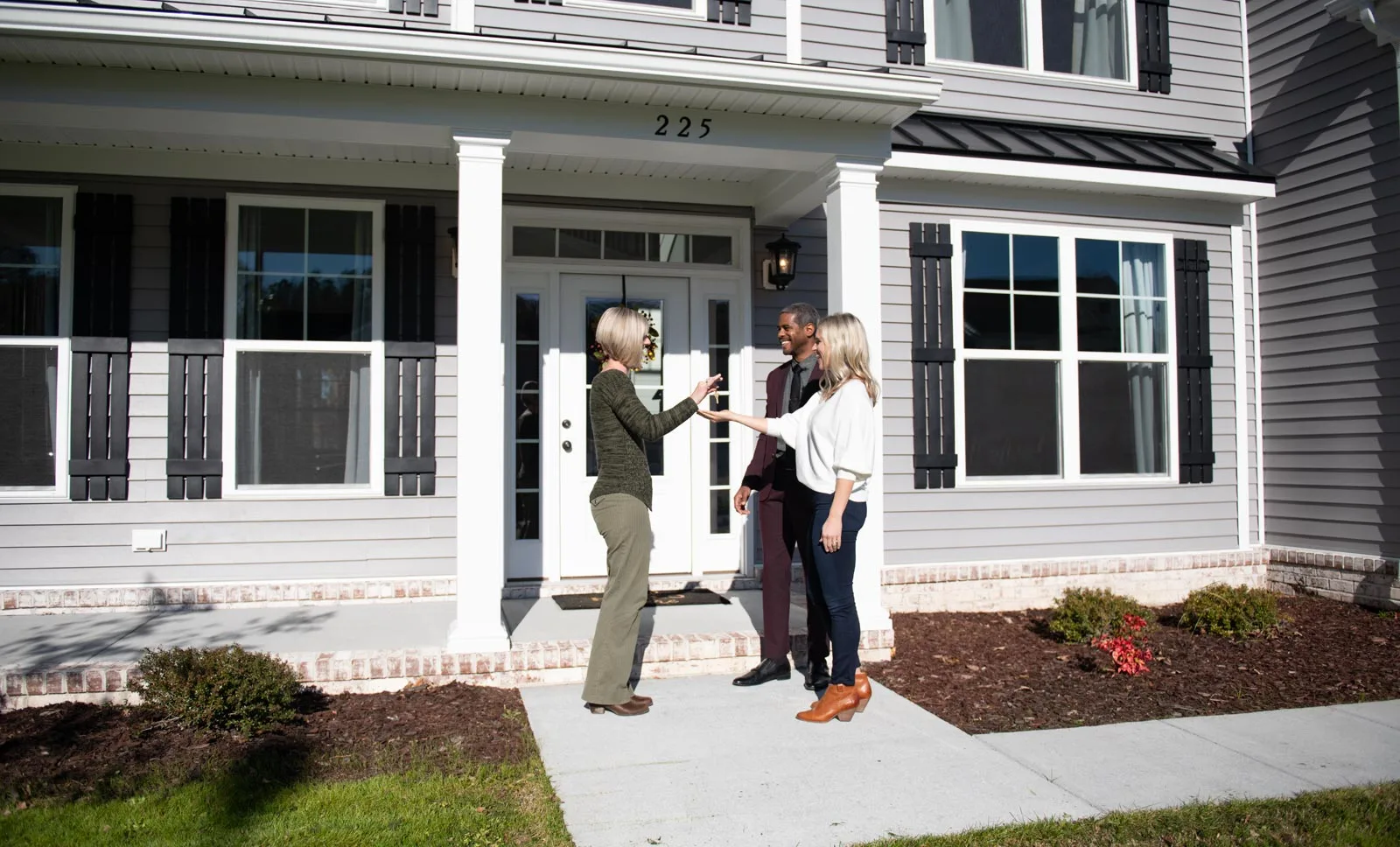 NOW SELLING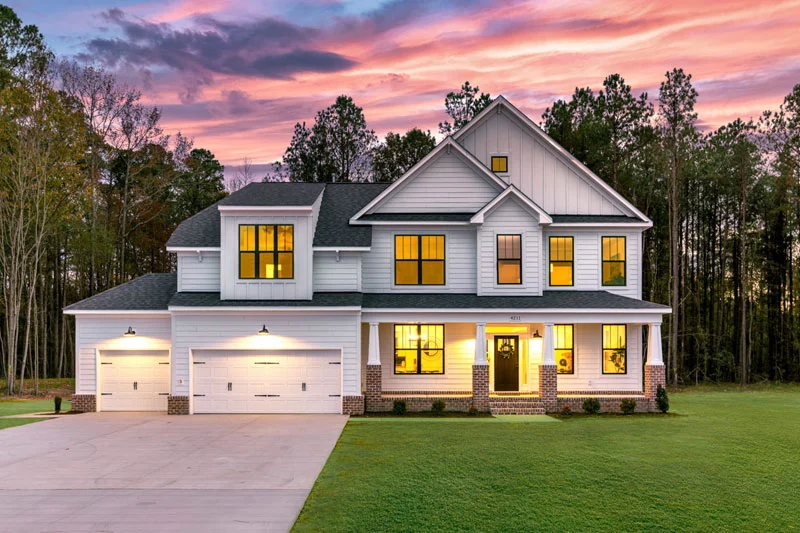 Woodford Estates
NOW SELLING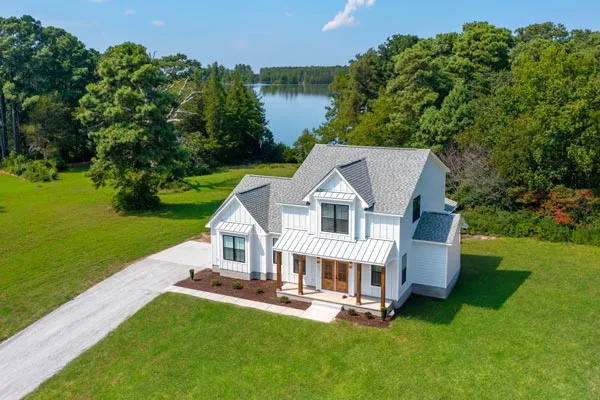 TOWER HILL, CAPE CHARLES, VA
New Homes coming to Chesapeake, VA
We are happy to announce Woodford Estates has been expanded from 30 to 62 single-family new construction residential lots in the Hickory district of Chesapeake, Virginia (1457 S. Battlefield Blvd, south of Hillwell Rd and Peaceful Rd intersection). In addition, this exceptional community will have large (minimum quarter acre!) individual homesites. To learn more about Woodford Estates, please schedule an appointment with our sales team using the contact form.
SALES CENTER - BY APPT ONLY
105 Old Drive, Chesapeake, VA 23322
Questions? Get in Touch
SALES CENTER - BY APPT ONLY
105 Old Drive, Chesapeake, VA 23322
Design
We DESIGN homes, we BUILD communities. Balancing interior and exterior visual appeal with high functionality is the cornerstone of our process. Finding a harmony of timeless appeal and current style, our design team actualizes vision with high proficiency and exceptional delivery.
Develop
Here at Virginia Builders, we pride ourself in the process of developing both timeless homes and neighborhoods. No detail is too small. Serving the greater Hampton Roads, our developments excel in client satisfaction.
Build
Whether we are building a home in one of our communities, or working with a client on a sole custom build, our years of experience in the construction industry will be there to guide your important decisions. Our goal is to meet every client's expectations. Residential construction is our expertise, building your brand new home is our honor.
All of Virginia Builders customizable floorplans are built with quality materials and personalized finishes. Take a virtual tour below and see why our clients say that our standards are other builders' upgrades.
Your Custom Home Builder

Award-Winning Floorplans

At Virginia Builders, each one of our floorplans can be customized to fit your style and needs. Families are not cookie-cutter, so their homes should not be either. Our award-winning design team will help you customize a plan to suit your personality, lifestyle, or growing family's needs. With over 40 years of experience building homes, we have made the process of customizing your home seamless.

VIEW AVAILABLE FLOORPLANS
We are one of the

Top Home Builders in Virginia
Your Dream Home From Design To Finish
Virginia Builders LLC. is a fully integrated development & design company that has over 40 years of experience in Hampton Roads, Virginia.
We recognize that just as no two people are the same, neither are their desired homes. For this reason, we believe that all customers should have the opportunity to tailor their home to meet their needs. We work with the homeowners on various considerations including things like efficiency, stage of life, and style decisions.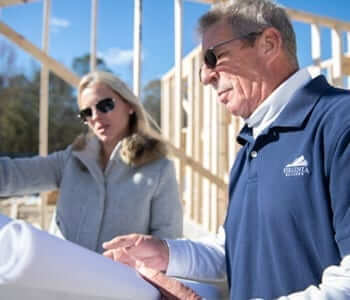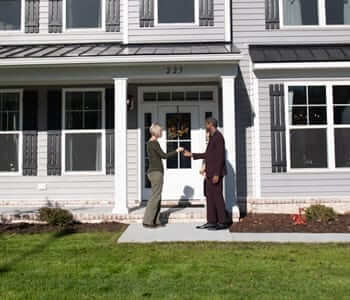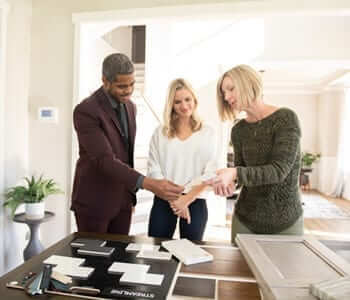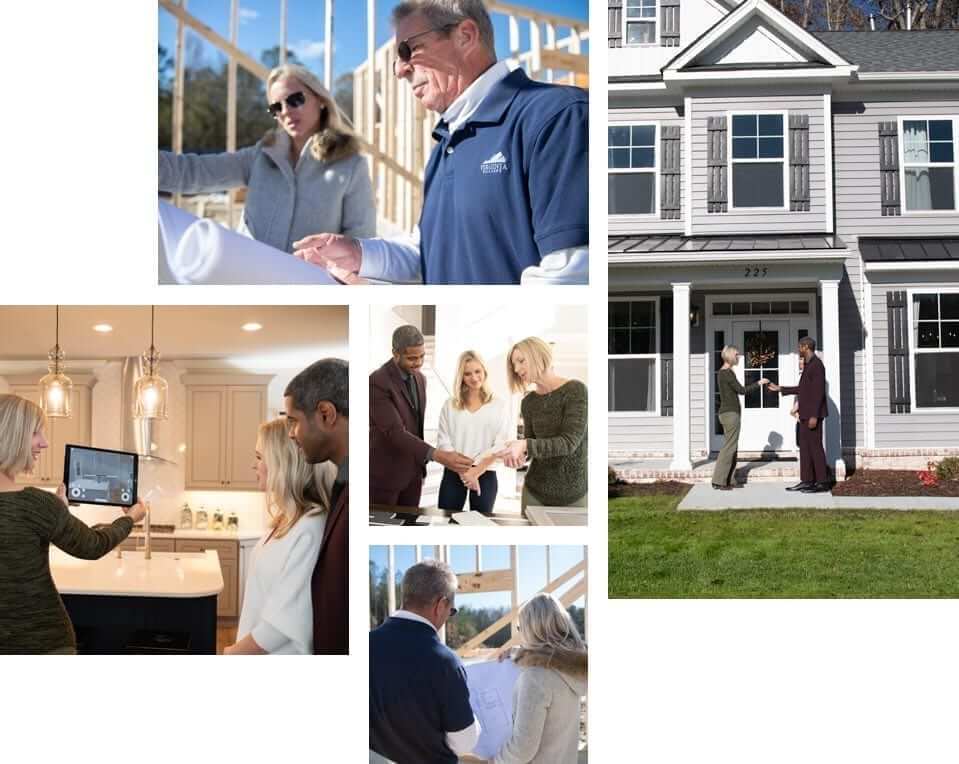 Small enough to care. Flexible enough to build anywhere.
We are not a large production builder, which has its perks. By limiting our scale, we are able to obtain detailed customer preferences and access all of the possibilities. This flexibility has aided in our ability to continually meet clients' expectations. We recognize the importance of trust between builder and client. Simply put, we care.
Small enough to care. Flexible enough to build anywhere.
We are not a large production builder, which has its perks. By limiting our scale, we are able to obtain detailed customer preferences and access all of the possibilities. This flexibility has aided in our ability to continually meet clients' expectations. We recognize the importance of trust between builder and client. Simply put, we care.
See why we say

our standards are other builders' upgrades
I love the floorplans but have to go with the James because I live in one... well in fact the very one shown in your pictures! I love it. Virginia Builders did a fantastic job and thought out all the details. The kitchen has a huge pantry, giant walk in closet in the primary suite, primary bathroom is off the charts in awesomeness. I have been so happy with our interactions with Virginia Builders as well.
Deborah Golota
2 weeks ago
Virginia Builders did a superb job constructing our home near Cape Charles on the Eastern Shore. We liked the Ava Plan, and worked with the designers to customize our selection in the Virginia Builders' show room. Our goal was to create a specific aesthetic, and they helped us achieve exactly what we were looking for. Most of their floor plans are created 'in-house' so they were also able to customize certain features to meet our family's needs. We heard that building a home could be stressful, but Virginia Builders helped manage our expectations and clearly communicated so we were always informed. They guided us through the process, and before we knew it - we were wrapping up the buyer orientation (final walk-through), and on our way to closing. We wanted new construction, because we wanted something truly our own, and didn't want any extra maintenance. Virginia Builders delivered both!
Carl and the team at Virginia Builders did fantastic work on our home! Having worked with several builders over the last 30 years, we had an idea of what to expect when building (which usually requires a large bottle of Excedrin and lots of counseling...). After misfires with other builders that we had to replace out of frustration on our coastal home, Carl and VA Builders could not have done a more marvelous job of resetting and exceeding our expectations. The team displayed great patience and flexibility with several adjustments in our plan, and they were exceptionally responsive and professional throughout the entire process, delivering extra mile service that was not expected. We wholeheartedly endorse Carl and the Virginia Builders team -- you can't go wrong with them!
Me and my family thoroughly enjoyed the experience of working with Virginia Builders. A lot of people can't say that when working to design and build a new home. Virginia Builders worked with us to design the home to meet our needs and were even amenable to last minute changes to finishings. 100% recommend if you're looking for less stress when building your dream home.
We used Virginia Builders to build our own design on our own land. We are very happy with our new home and the entire process to build our home. They worked with us on plans and design, and saw the project through in a timely and professional manner. We highly recommend them!! They are locally owned, highly accessible through the whole build and very responsive no matter how busy they are. Thank you for a beautiful and well constructed home!!
Virginia builders did a great job on my new house, very happy with the whole experience. Time frame, communication, value, and the quality of work. From start to finish. They stand behind their work and make sure you're happy with it too! These days, It's very difficult to find people who will do what they say they are going to do, and then actually do it. Virginia builders actually does it and follows through. Awesome.
Purchasing a new home is one of the most important decisions we will make, and one we take very seriously. That being said, we have been researching builders in Hampton Roads for the past three years. Virginia Builders stands out as one of the best. We love their homes, and their procedures for making their client's dreams come to life. We absolutely can't wait to build our forever home with Virginia Builders!
I simply can't say enough about how impressed I was with my tour of the model home Virginia Builders had in Chesapeake. The employees we consulted with were so knowledgeable and really went the extra mile to help answer questions I had and to help me imagine what my new home could really look like. I also can't say enough about the attention to details and quality craftsmanship. The little things do matter…These guys are just fantastic!
Marisa Gonzalez
2 years ago
Virginia Builders is absolutely amazing. There really are no words to express how appreciative we are of them. Luke, Joey, Lee, and their entire team design and build gorgeous homes and the Coco model they built us is beyond what we ever thought it could be. It is absolutely gorgeous and we could not be happier. We were certainly not the easiest purchasers as we asked for a lot and I know we were difficult many times, but they worked so hard to make sure we got exactly what we wanted. They even reached out to us on certain things that they DID NOT have to do to make sure every detail of our home was specifically to what we imagined. I can not express it enough how happy we are and how we lucky we got finding these builders. They are an extraordinary company that went above and beyond what we ever expected. Thank you Virginia Builders!
Karlie Barnes
2 years ago
As veterans with 52+ years of service, we recognize and value integrity, professionalism, and commitment-that is exactly why we decided to build with Virginia Builders. My wife and I searched over a year for the RIGHT builder to build our dream home and Luke Kinser and his team delivered! This has been an amazing experience and we can attest that they are truly CUSTOM builders. We asked for many changes in structure and design and the answer was always YES. We recently closed and we're so happy to finally live in our forever home. We considered EVERY builder in Hampton Roads but in the end there was only ONE- Virginia Builders!
Huben & Johanna
1 year ago
As an experienced Realtor who has worked with many builders in my career, I have NEVER worked with more caring and dedicated Builders as Luke and Joey. They are not only easy to get ahold of and work with, they build an amazing home with the nicest standard finishes I have seen with any builder in the area. They truly cater to their clients and work well with Real Estate Agents to ensure everyone is happy while building a fantastic product. If you are looking to build in Hampton Roads, you need to contact Virginia Builders.
Alexandra Serrano
1 year ago
Contact Our Sales Team Today At 757-869-1141
Very often, home buyers were tired of being told "No" for simple changes that would allow them, in some cases, to make a house a "forever home". It is simple. We care and listen to our client's needs and we offer a unique experience in the Hampton Roads building industry. We understand how exciting, important, and special buying a home is and that recognition is reflected in our home buying process.
Make it yours.

Get in touch
757-869-1141