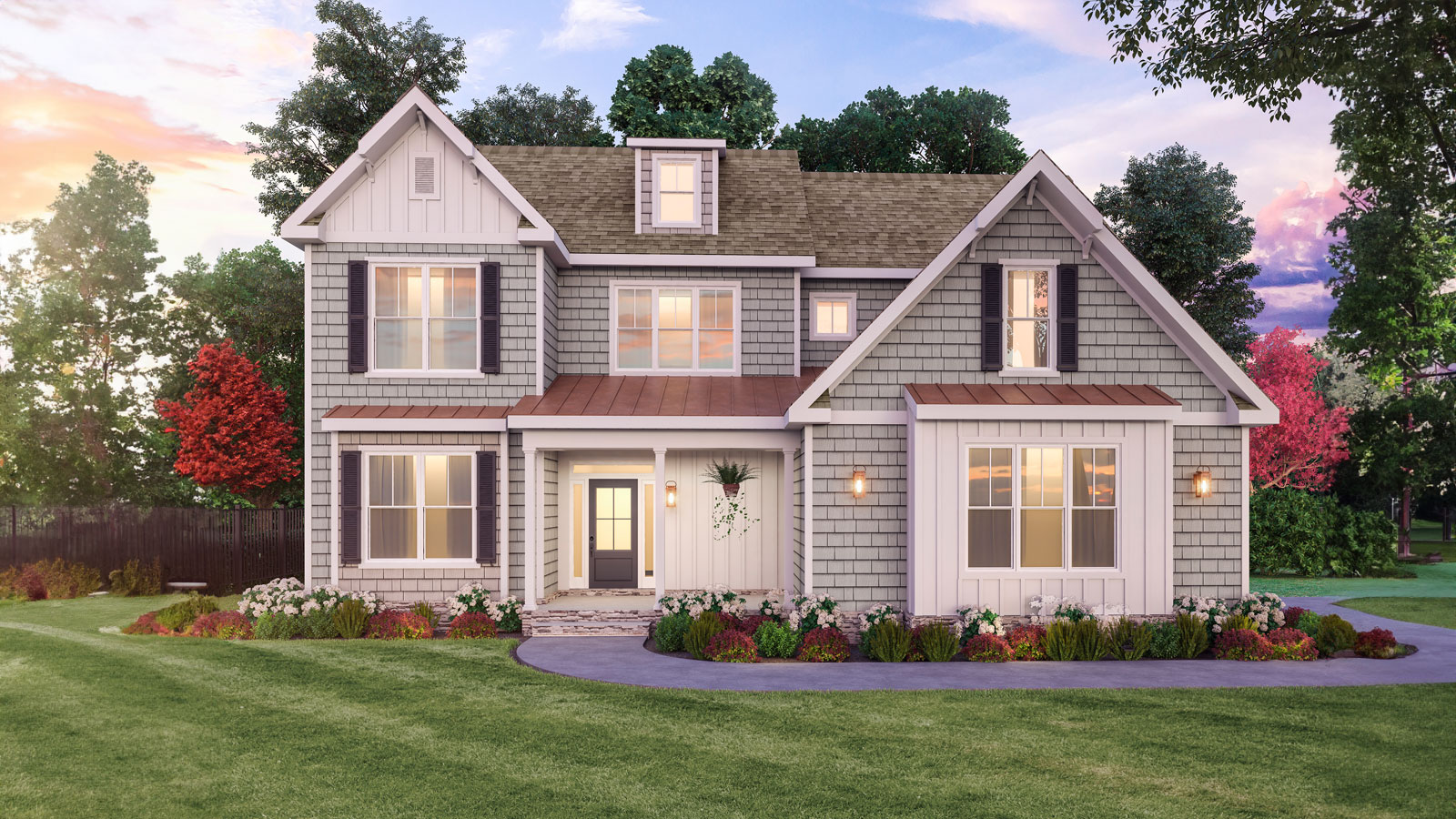 PRIMARY UP
|

5 Beds

|

2,843-2,975 Cond. SQFT
About this floorplan
Welcome to the Belmont, a floorplan that artfully combines spaciousness and practicality. This two-story design offers 5 bedrooms and 3-3.5 baths, providing ample room for comfort and privacy. The Belmonte also features a 2-3 car garage, catering to your storage and parking needs. A standout feature of this home is the Primary Up, which provides a private and luxurious retreat for the homeowners on the upper level. Complementing this, the Bed Down Option allows for a bedroom on the lower level, perfect for accommodating guests or facilitating multi-generational living. Together, these features ensure comfort and privacy throughout the home. For those seeking additional space or specific amenities, the Belmont offers a range of optional upgrades. These include a Sun Room Option, perfect for enjoying natural light and relaxation, and a Rear Porch Option, ideal for outdoor living and entertainment. Additionally, there's a 3rd Car Option for extra vehicle storage or workspace, and a 1/2 Bath Option to enhance convenience for guests and family members. With its generous layout and customizable options, the Belmont floorplan isn't just a structure; it's a canvas for creating your ideal living environment.
DOWNLOAD THE BROCHURE
AT A GLANCE

2,843-2,975 Cond. SQFT

5 Beds

Primary Up

3-3.5 Baths

2-3 Car Garage
Elevations shown are artist's concepts. Floorplans may vary per elevation. Virginia Builders reserves the right to make changes without notice or prior obligation. For illustration purposes only. Some features may apply only to certain models or sizes may vary- please see agents for details. Builder reserves the right to substitute in all model types, prices, site plans, floor plans, materials and specifications and they are subject to change without notice. The actual home may vary from renderings, the model, or other homes. All standard selections to be made from builder's elected standards. All square footages listed are approximate and may vary from home to home. Photo similar. May contain additional upgrades not included in the current promotion. Please see Sales Associate for more details.
Contact Our Sales Team Today At 757-869-1141
Very often, home buyers were tired of being told "No" for simple changes that would allow them, in some cases, to make a house a "forever home". It is simple. We care and listen to our client's needs and we offer a unique experience in the Hampton Roads building industry. We understand how exciting, important, and special buying a home is and that recognition is reflected in our home buying process.
Make it yours.