HOW DO I GET STARTED WITH MY CUSTOM HOME?
DISCOVER
From the initial contact to closing, our committed team of land and development experts, designers, estimators, and sales staff will proficiently guide you through the process to create a home that is distinctively yours.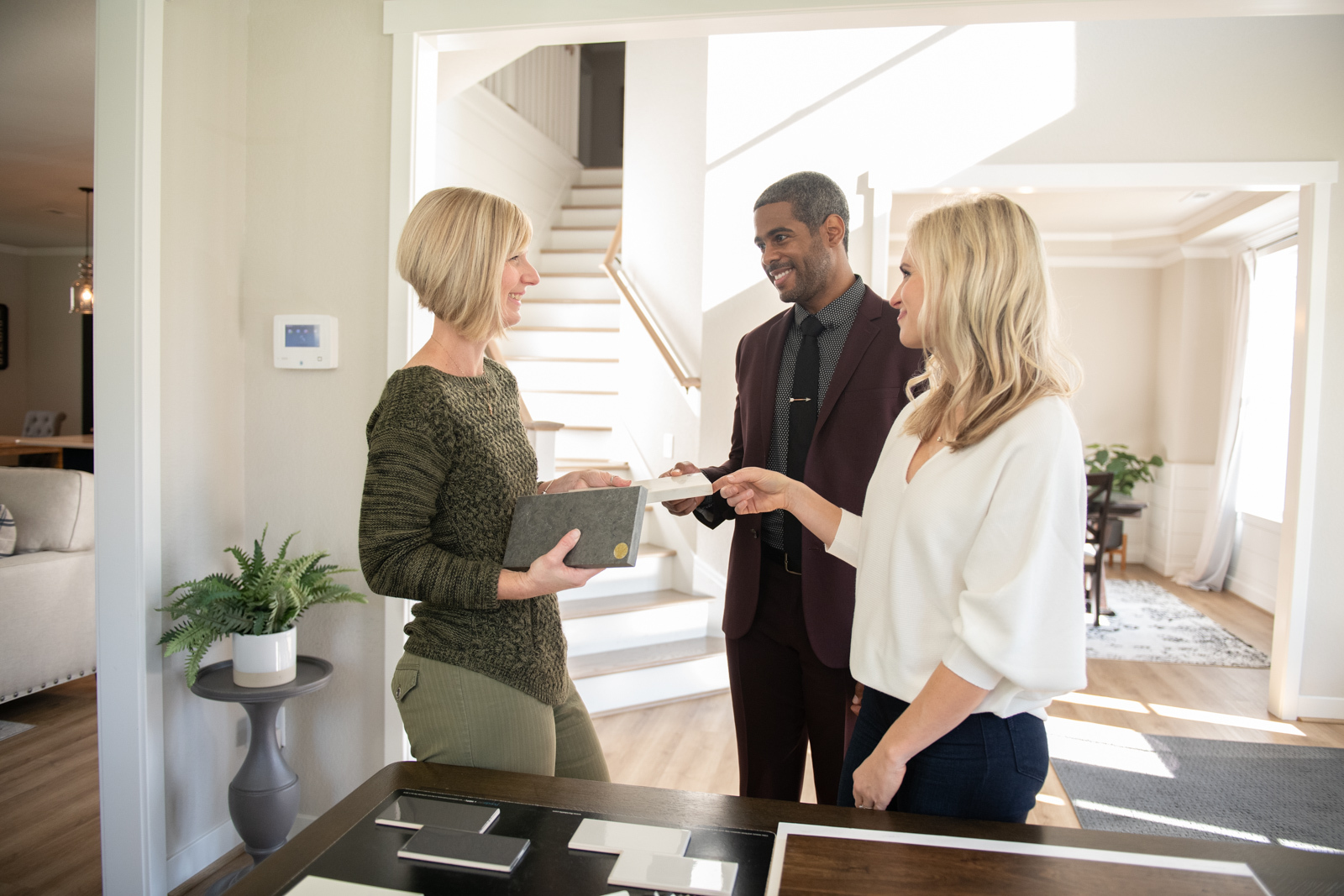 EXPERIENCE
The Virginia Builders' Sales Center, Model Homes, and Staged Inventory Homes were created to encourage the creative process and simplify the home buying experience. Come see and feel our quality for yourself. Visit any of our locations to make your dream home a reality.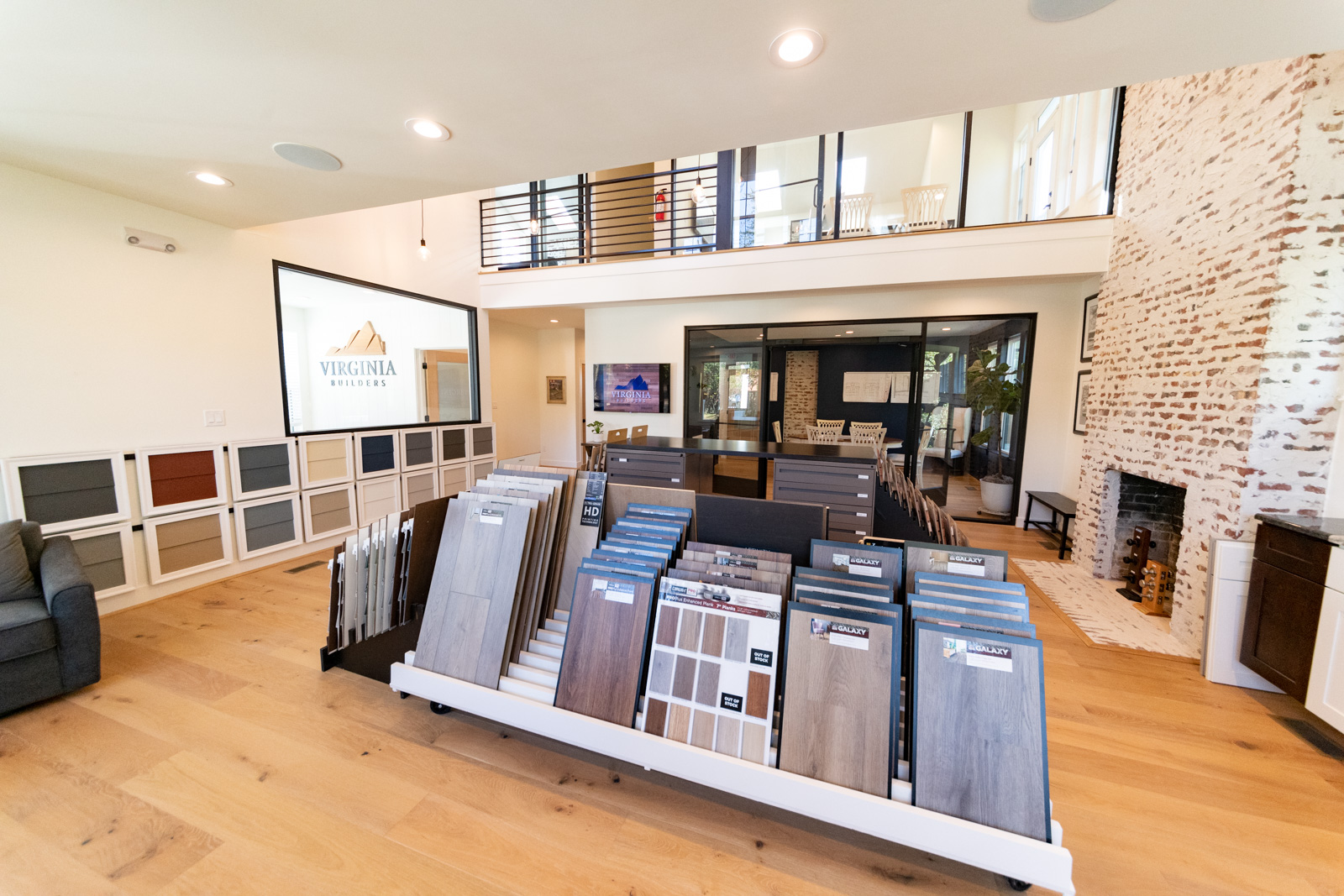 CREATE
Once you have experienced our quality, it's time to work with our experienced sales staff to refine the details. Our team will listen and help design a home that meets function, form, and budget. This 'buyer expectation meeting" is the start of the straightforward process Virginia Builders, LLC has perfected to take our clients from pencil and paper to a complete home. Make your no obligation appointment today, and let's get started!
Once you have finalized your plan and pricing, it is time to complete all paperwork with our sales team, where they will also guide you through financing, selections, and the pre-construction meeting.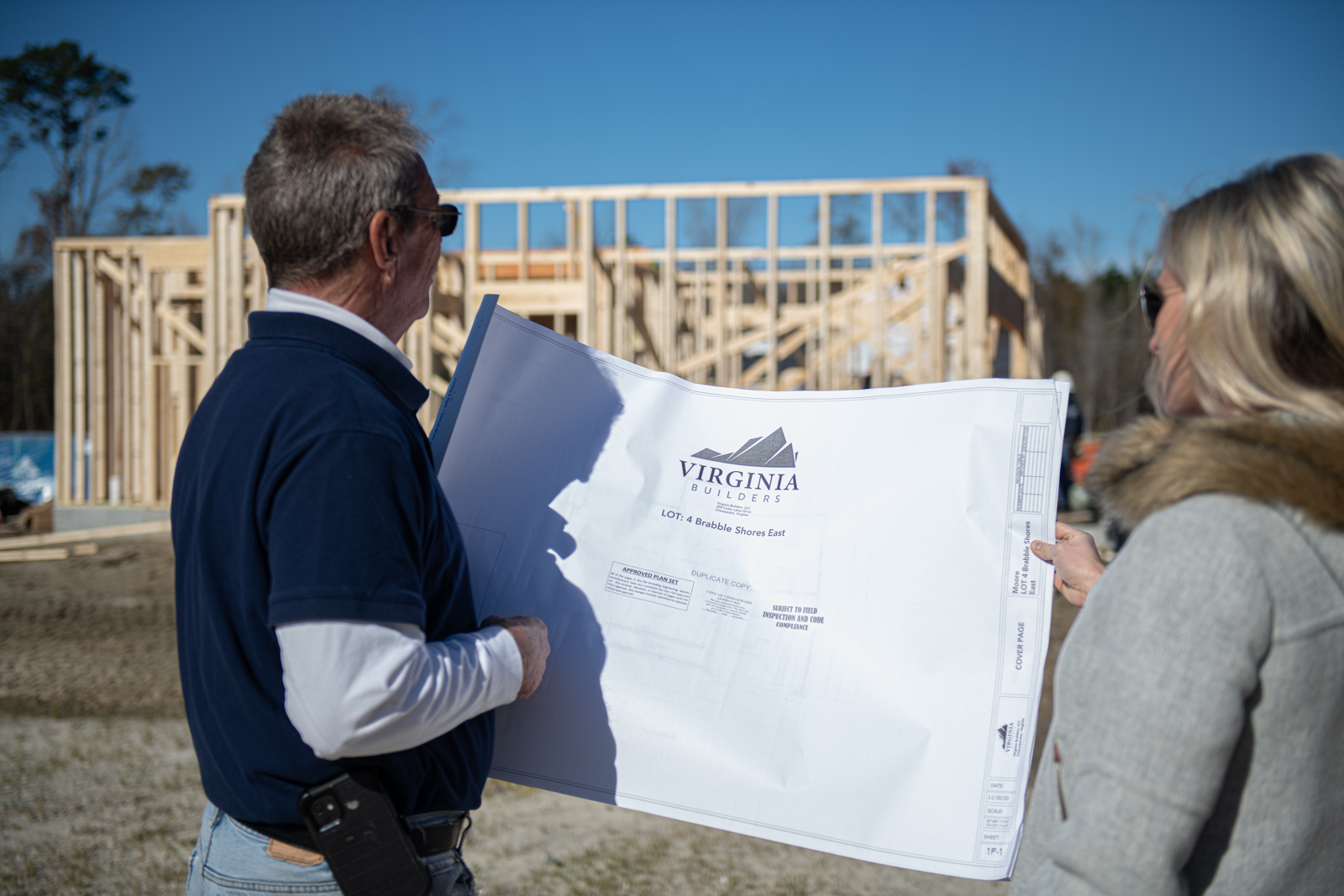 CONSTRUCTION
The lot has been prepared, and the first shovel has been put in the ground. Breaking ground can be the most exciting part of the build. It's the time when the concept becomes a reality. It's the time when Virginia Builders' attention to detail and quality truly excels.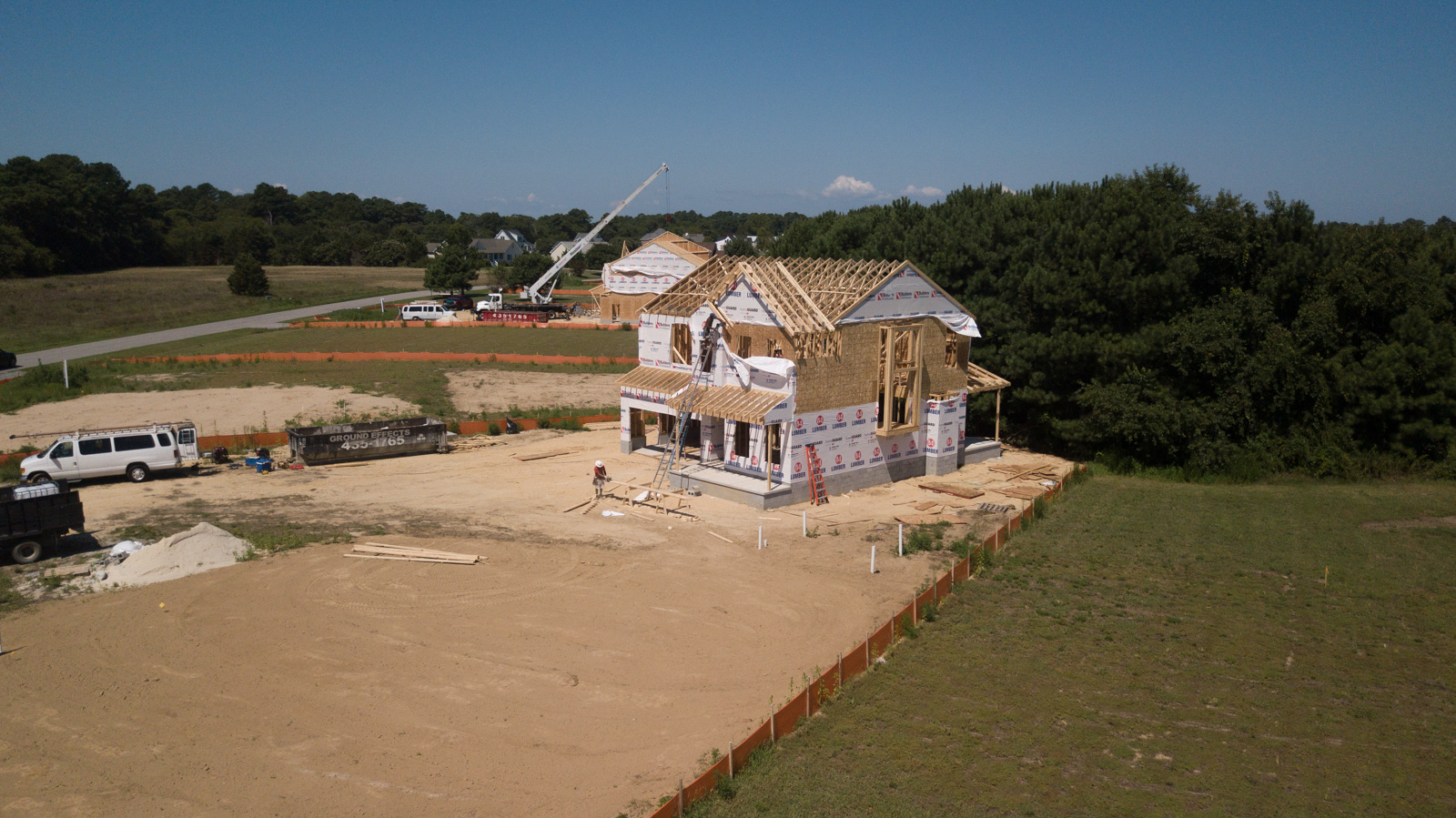 DELIVERY
The meticulous planning has paid off, and the day is finally here – Closing Day. Nothing is more exciting than turning your key and walking through the front door of your new finished home for the first time. While the keys have been handed over, Virginia Builders is still here to support our customers with our warranty process.