Why Chesapeake, Virginia, and Its Top-Rated Schools Make the Perfect Home
October 19, 2023
10-12 min read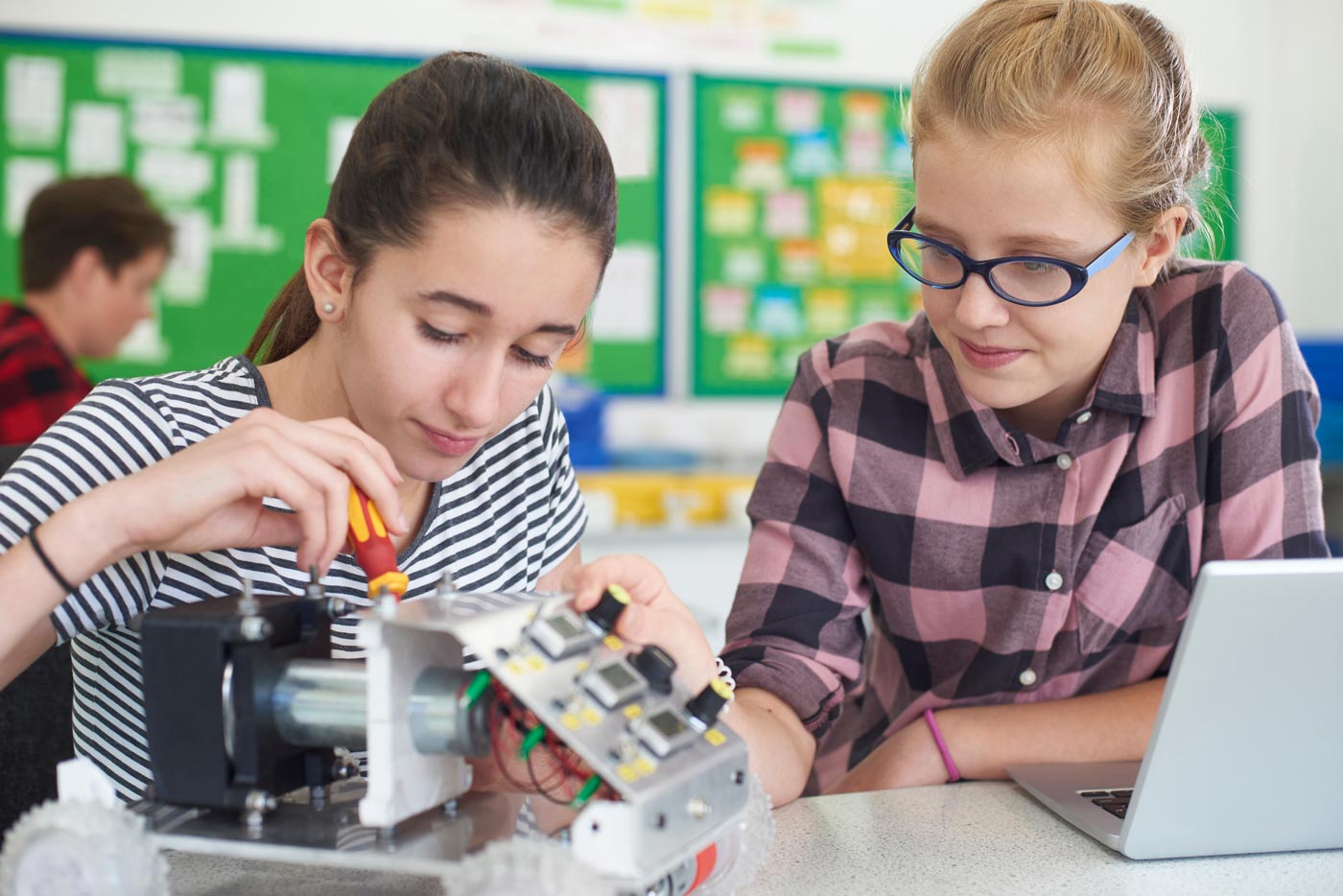 When it comes to finding the perfect place to raise a family, Chesapeake, Virginia, checks all the boxes. From its scenic beauty to its top-rated schools, this area offers a lifestyle that's hard to beat. We're particularly excited to announce that Woodford Estates, our newest community of houses in Virginia, is zoned for these exceptional schools. This provides families with the perfect blend of community living and educational excellence, making it an ideal location for families at all stages of life.
Public School Quality that Rivals Private Education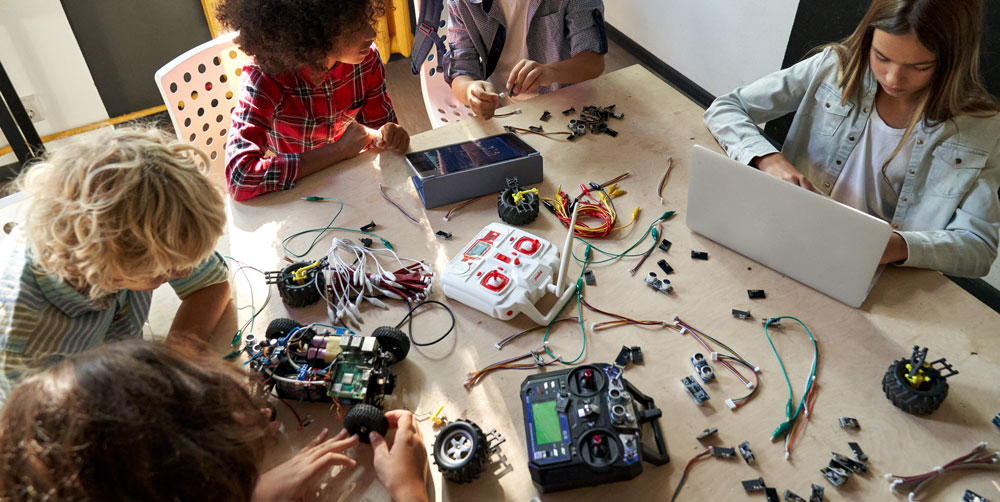 When it comes to education, many families face the difficult decision of choosing between public and private schools. However, in Chesapeake, Virginia, that choice becomes a lot easier. The public schools in this district offer an educational experience that rivals even the best private institutions.
Well-compensated teachers compared to other districts
One of the cornerstones of a great education is a dedicated teaching staff. In Chesapeake, teachers are well-compensated, attracting top talent to the district. This ensures that your children are learning from passionate, qualified educators who are invested in their success.
Ample Funding
The schools in this district benefit from strong community and governmental support, translating to ample funding for educational programs, state-of-the-art facilities, and extracurricular activities. This level of investment is often what sets private schools apart; in Chesapeake, it's a standard feature of the public education system.
Advanced Placement Courses
For academically ambitious students, the availability of Advanced Placement (AP) courses can be a deciding factor in school choice. Chesapeake public schools offer a wide range of AP courses, providing students with the opportunity to challenge themselves and earn college credits while still in high school.
Smaller Class Sizes
Private schools frequently emphasize the advantage of smaller class sizes, which not only allow for more personalized attention to students but also make it more manageable for teachers. In Chesapeake, the student-teacher ratios are lower than the state average, ensuring that each child receives the personalized education they deserve.
Extracurricular Excellence
In Chesapeake, sending your child to a public school doesn't mean compromising on quality. Here, public education offers the benefits commonly associated with private schools, making it an excellent choice for families seeking the best for their children.
A Focus on Education
Southeastern Elementary School
Southeastern Elementary School is a shining example of the Chesapeake school district's commitment to academic excellence. According to GreatSchools, the school has an 8/10 overall rating and excels in test scores, academic progress, and equity. The school has a student-teacher ratio of 14:1, allowing for a more personalized educational experience. In terms of academic proficiency, an impressive 95% of students are proficient in math and 86% in reading. These strong statistics not only contribute to the district's reputation for quality education but also provide students with a robust foundation as they begin their educational journey, effectively preparing them for the challenges and opportunities of middle school.
Hickory Middle School
Hickory Middle School also excels, ranking in the top 10% of Virginia public middle schools. With a student-teacher ratio of 14:1, which is lower than the state average, the school offers more personalized attention to its students. This serves as an excellent stepping stone in preparing them for the rigors of high school.
Hickory High School
Hickory High School is a standout institution in the Chesapeake district, ranking in the top 3% of Virginia public high schools according to SchoolDigger. It's also been awarded a silver medal by U.S. News & World Report, placing it in the top 20% of high schools nationwide. With a remarkable graduation rate of 95%, which surpasses the state average of 92%, Hickory High School sets your children up for success. By choosing to live in this community, you're not just investing in a home; you're securing an excellent educational foundation for your children. This provides them with the resources and opportunities they'll need when the time comes to enter college and beyond.
Sports and Extracurriculars: Practical Benefits for Students
We're here to spotlight the diverse opportunities available to students of all educational levels in the Chesapeake area, aiming to offer a well-rounded experience.
Southeastern Elementary School: The Starting Point
Southeastern Elementary School provides a strong foundation for students as they begin their educational journey, preparing them for the diverse extracurricular opportunities that await them in middle and high school.
Hickory Middle School: Building Foundations
While specific details are limited, Hickory Middle School does have an athletics section on its official website, indicating the availability of sports programs.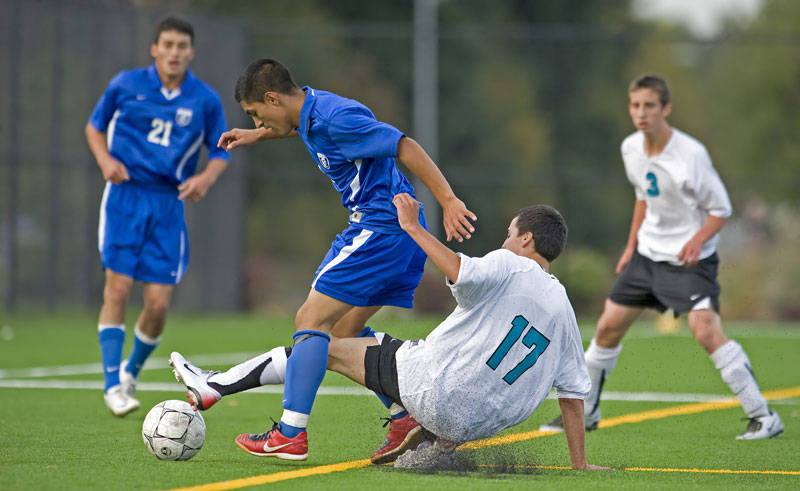 Hickory High School: A Hub for Diverse Interests
Hickory High School in Chesapeake, Virginia, offers a wide variety of extracurricular activities to meet diverse interests. Whether you're a fan of Chess Club, Anime Club, or have a passion for the environment through clubs like Earth Day and Environmental, there's something for everyone. For sports enthusiasts, the school fields competitive teams in soccer, football, baseball, and track, providing ample opportunities for athletic development. Beyond these, students can engage in co-curricular activities such as DECA and the Technology Student Association, and also join prestigious honor societies like the National Honor Society and Mu Alpha Theta.
Family-Friendly Floor Plans by Virginia Builders
Choosing a home isn't just about square footage or the number of bedrooms; it's about finding a space that accommodates your family's unique needs. At Virginia Builders, we understand this better than anyone. As custom home builders, we offer a variety of flexible floor plans designed to cater to all types of families. Whether you have a growing family, a large family, or multiple generations living under one roof, our customizable floor plans offer the versatility and adaptability you need. With Virginia Builders, you're not just buying a house in Virginia; you're investing in a home tailored to fit your lifestyle.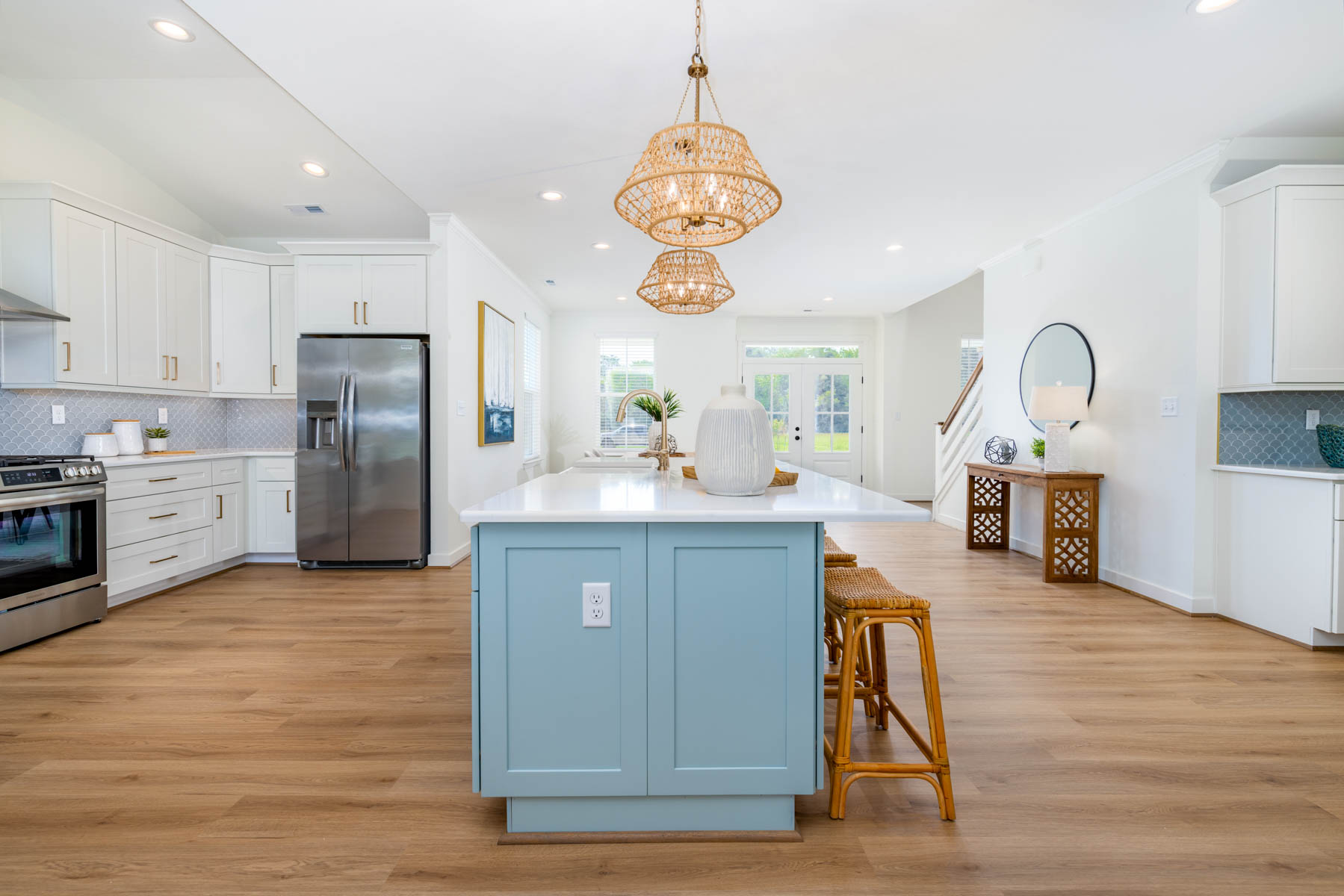 The Open-Concept Plan:
Perfect for families who love to entertain, this plan features a spacious living area that flows seamlessly into the kitchen and dining room.
The Multi-Generational Plan:
Designed with an in-law suite on the main floor, this plan offers privacy and comfort for extended families.
"We recently moved into a home built by Virginia Builders, and we couldn't be happier. The open-concept floor plan is perfect for our family gatherings."

– Emily Johnson, Virginia Builder's home owner
The Chesapeake Lifestyle
Living in Chesapeake means embracing a lifestyle that's both relaxed and vibrant. The city hosts a variety of local events, farmers' markets, and art festivals, offering something for everyone. Whether you're an outdoor enthusiast or a culture aficionado, Chesapeake has you covered.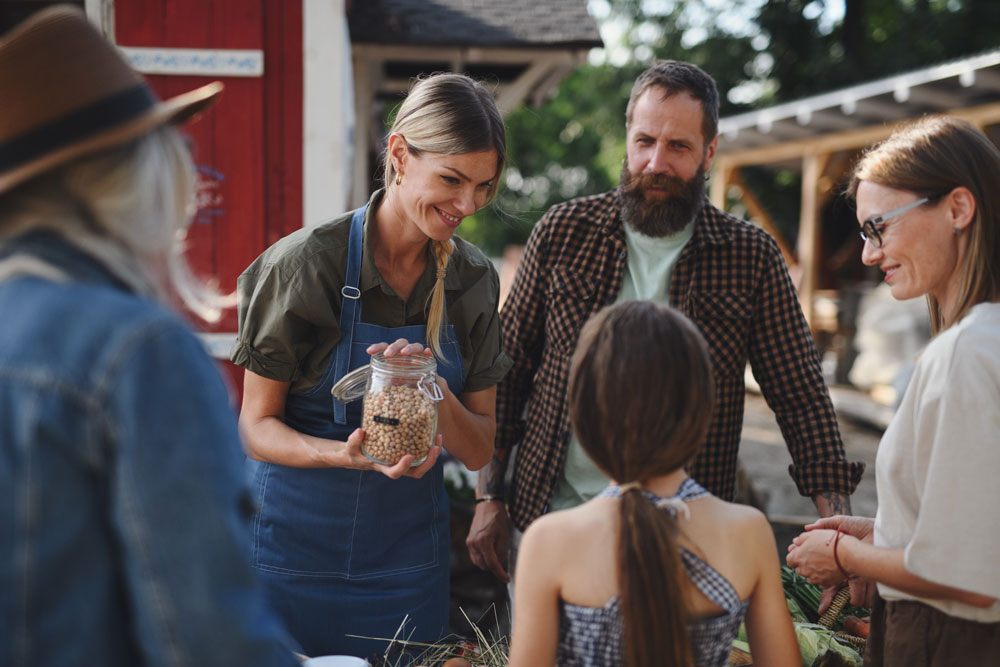 Local Events:
From the annual Chesapeake Jubilee to the monthly Art Walk, there's always something happening in the city.
Farmers' Markets:
Enjoy fresh produce, artisanal goods, and a sense of community at the local farmers' markets.
Art Festivals:
Celebrate the city's creative spirit at various art festivals featuring local artists and craftsmen.
Real Estate Trends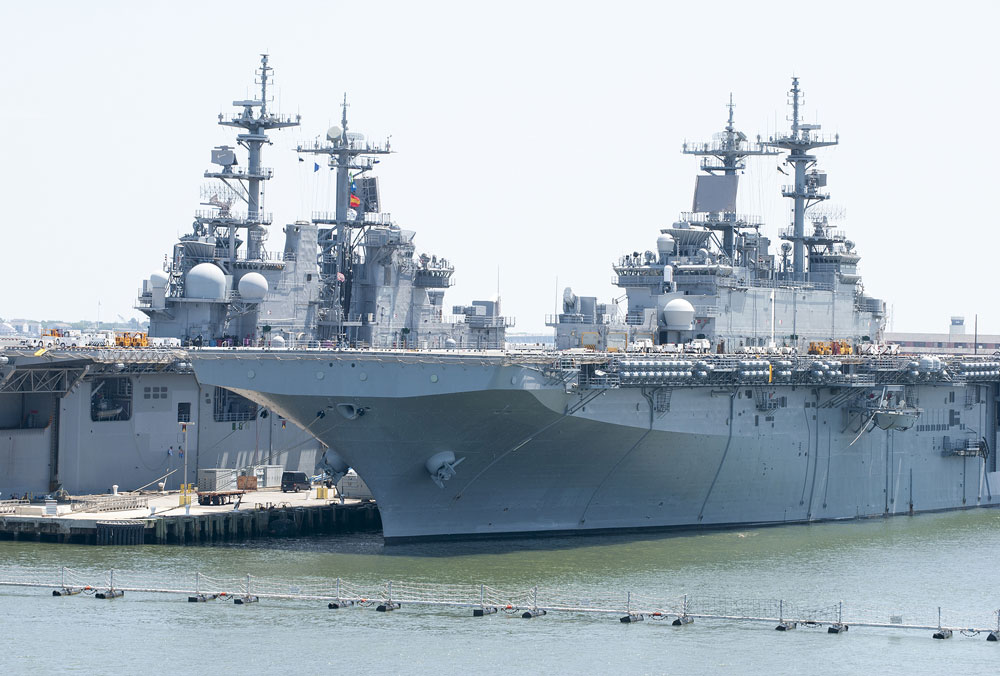 Stable Property Values Due to Military Presence:
One unique advantage of living in Chesapeake is the stability provided by the area's large military presence. With several military bases nearby, the local economy is insulated from the kinds of downturns that can affect other regions. This stability extends to the real estate market, making it less likely for property values to drop. Investing in a home here is not just a lifestyle choice but also a secure financial decision.
Market Trends:
The Chesapeake real estate market has seen consistent growth, making it a stable investment.
Property Values:
Homes in the Chesapeake school district, particularly those near top-rated schools like Hickory High School, tend to hold their value well, further bolstered by the area's military presence.
In Conclusion
Chesapeake, VA, offers more than just a place to live; it promises a lifestyle that's balanced, fulfilling, and rich in educational opportunities. If you're looking for a blend of academic excellence and a vibrant community, Chesapeake is the place to be.
Ready to make the move? Contact us at Virginia Builders, and let's design, develop, and build your best home in Chesapeake, Virginia. Come tour our model home at Woodford Estates and see firsthand why our clients say that our standards are other builders' upgrades.
Sources: