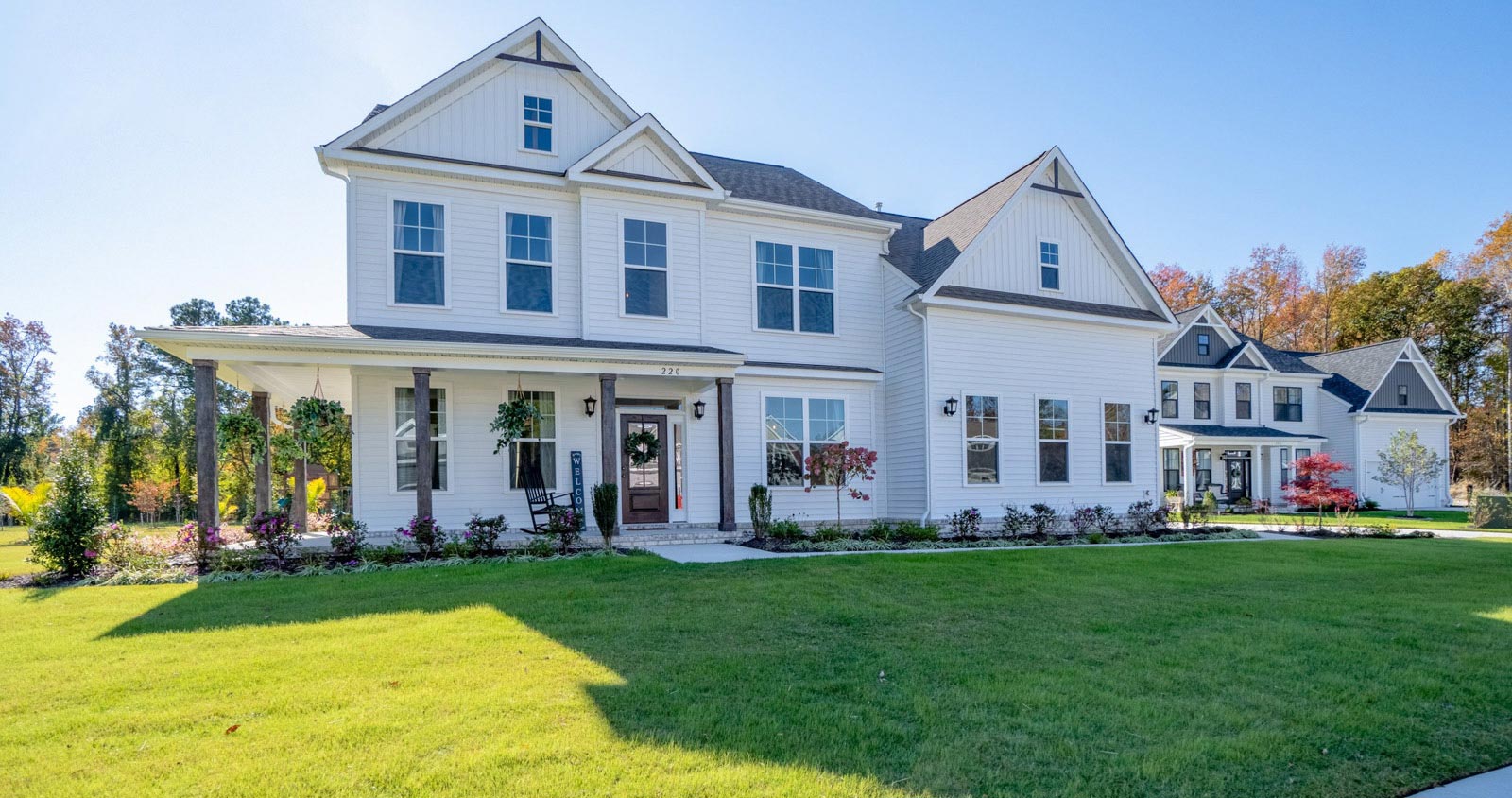 PRIMARY UP
|

5 Bedrooms

|

3,374 SQ FT

VIRTUAL TOUR

VIEW PHOTOS
Our Model Home
at 220 Heron Bay Lane
As you begin your journey designing your new home, allow one of Virginia Builder's model show homes to be your muse. Not everyone can envision the end result just from floor plans and photographs; accordingly, we have constructed and staged our model home to assist our clients in visualizing the spaces and provide inspiration. Make an appointment now and come see what everyone is talking about!
DOWNLOAD THE BROCHURE
AT A GLANCE

3,243+ SQFT

5 Beds

Primary Up

4 Baths

2 Car Garage
View Photos from this Model Home
Contact Our Sales Team Today At 757-869-1141
Very often, home buyers were tired of being told "No" for simple changes that would allow them, in some cases, to make a house a "forever home". It is simple. We care and listen to our client's needs and we offer a unique experience in the Hampton Roads building industry. We understand how exciting, important, and special buying a home is and that recognition is reflected in our home buying process.
Make it yours.