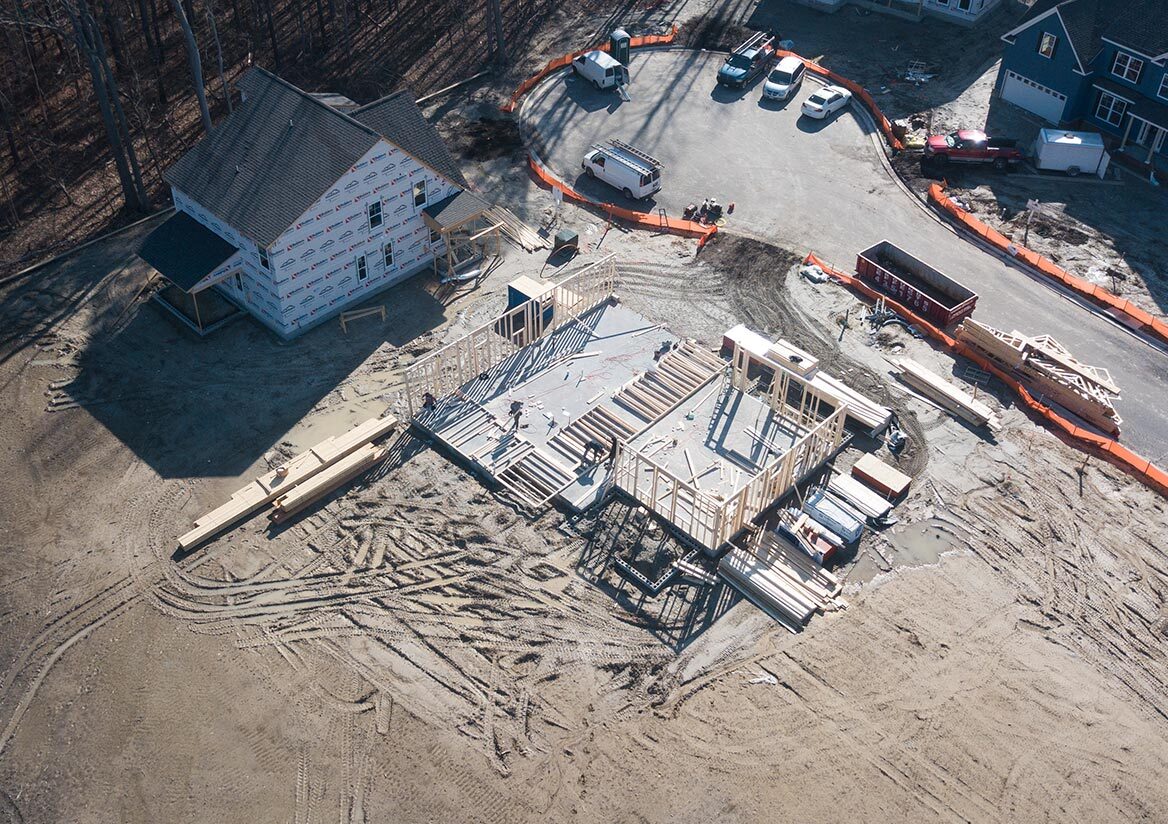 Building a home is one of the largest purchases and investments you'll make in your lifetime. Although your Home Builder's may be experienced and know what they're doing, you should also feel empowered to ask the right types of questions to help confirm that you're on the same page throughout the process.
How Long Will It Take?
One question to ask your home builder is how long the project is expected to take from start to finish. Build times vary, and are dependent upon many variables; such as location (Virginia build times are different from other regions in the country), size of the home, features included in the build, features of the build site, etc.
Do You Have A Portfolio & Testimonials?
Ask your home builder to see previous homes they've built and to read testimonials and reviews from past clients. Take a tour of their model homes or standing inventory.
Do You Offer Any Incentives?
Home Builders, during certain periods, may offer incentives or have differing included features from their competitors.
For example:
Upgrades/ Included Features
Lender contributing toward closing costs
Special rates for military
What are the Standard Features?
Never assume that what you see in a model home will be in your new home. Ask your home builder what their standard options are, so you can make an informed decision. Once you know the standards, you can discuss pricing for any upgrades such as flooring and cabinets. Click here to learn about our standard features.
What is your style?
Whether your design style is classic or contemporary, looks to the future, or is a blast from the past, farmhouse, or craftsman, you should ask your builder what architectural and design features are offered in their repertoire.
How do You Handle Building Plan Changes?
Does your Virginia Home Builder allow any customizations? If so, what is the deadline for making changes? Are there costs involved with making changes at certain points during the build?
Can I Visit the Home During the Build?
Talk to your realtor and home builder about the scheduled times to visit your home under construction. We understand that you will want to visit your new home at times during construction. A new home construction site is exciting, but due to the dangerous nature of the site, your home builder will require all visits to be scheduled.
What's the Warranty Process & When are the Home Inspections?
Your Virginia Home Builder should strive to provide you with the best customer service experience possible. Do the research and ask how the homebuilder will respond to your needs. Realizing that a new home contains several thousand components and is constructed by numerous individual contractors, there is the possibility that there will be conditions in your home that will require correction.
Is There A Homeowner's Association (HOA)?
Many new developments have a homeowner's association, so be aware of this when you're building. It would help if you asked your home builder about the costs of it and for a copy of the bylaws.
Conclusion
You want the home building process to be a rewarding and exciting event. Therefore, protect and safeguard yourself from any mishaps or frustrations by asking these questions to your home builder before you begin. It'll help you to have a smooth and successful outcome. Make sure your expectations are managed.
Are you looking to build in Virginia or want to know about new homes for sale in Chesapeake? Then contact Virginia Builders today for assistance.